About Us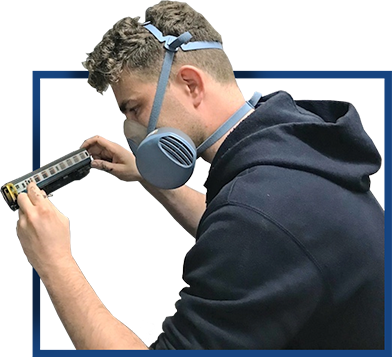 The Model Centre (TMC) is a family run business centred around customer service. Our close-knit team includes railway modellers and dedicated railway enthusiasts, all of whom endeavour to provide you with the premium experience and expert standards that we are associated with today.
What We Do
Here at TMC we specialise in custom finish models. Custom finish models can include anything from a simple weathering, to renaming and renumbering locomotives and rolling stock. We pride ourselves on the consistent professional finish achieved on every model.
We stock all major brands across all gauges and trade at competitive discounted prices, usually around a 15% reduction on the recommended retail price.
Where We Are
We can be found in the small village of Beck Hole, which is located within the North Yorkshire Moors National Park. Our prime location is situated within walking distance of the North Yorkshire Moors Railway line, where steam trains run regularly throughout the year. If you'd like to get in touch please feel free to use the contact form by Clicking Here.
Our History
TMC was founded in 1998 as the Trafford Model Centre, operating from the Festival Village store in The Trafford Centre, Manchester. TMC grew rapidly, to such an extent that a head office was established in Tockwith, and several more shops were opened in Leeds, Sheffield, Nottingham, Dudley, and Liverpool, all of which were acquired by ModelZone.
The TMC brand was later separated from ModelZone, and is now a fully established mail order company and professional custom finish service. Operating from North Yorkshire, there is a showroom and workshop for visitors to look round.
TMC Guarantee of Quality
We will not compromise on quality...
We are very proud of the superb finish we are able to achieve and want you to be completely happy with your models. Our aim is to attain factory finish on every occasion, something we have done since 1998.
If for any reason you should be dissatisfied with any of our products or services please get in contact with our team who are happy to help.